National Centre for Excellence - CV Raman Nagar
Started in the year 2006 and located in prime residential area of CV Raman Nagar, National Centre for Excellence with 7.5 acres of land, built the campus to provide students with quality education that helps in building better community.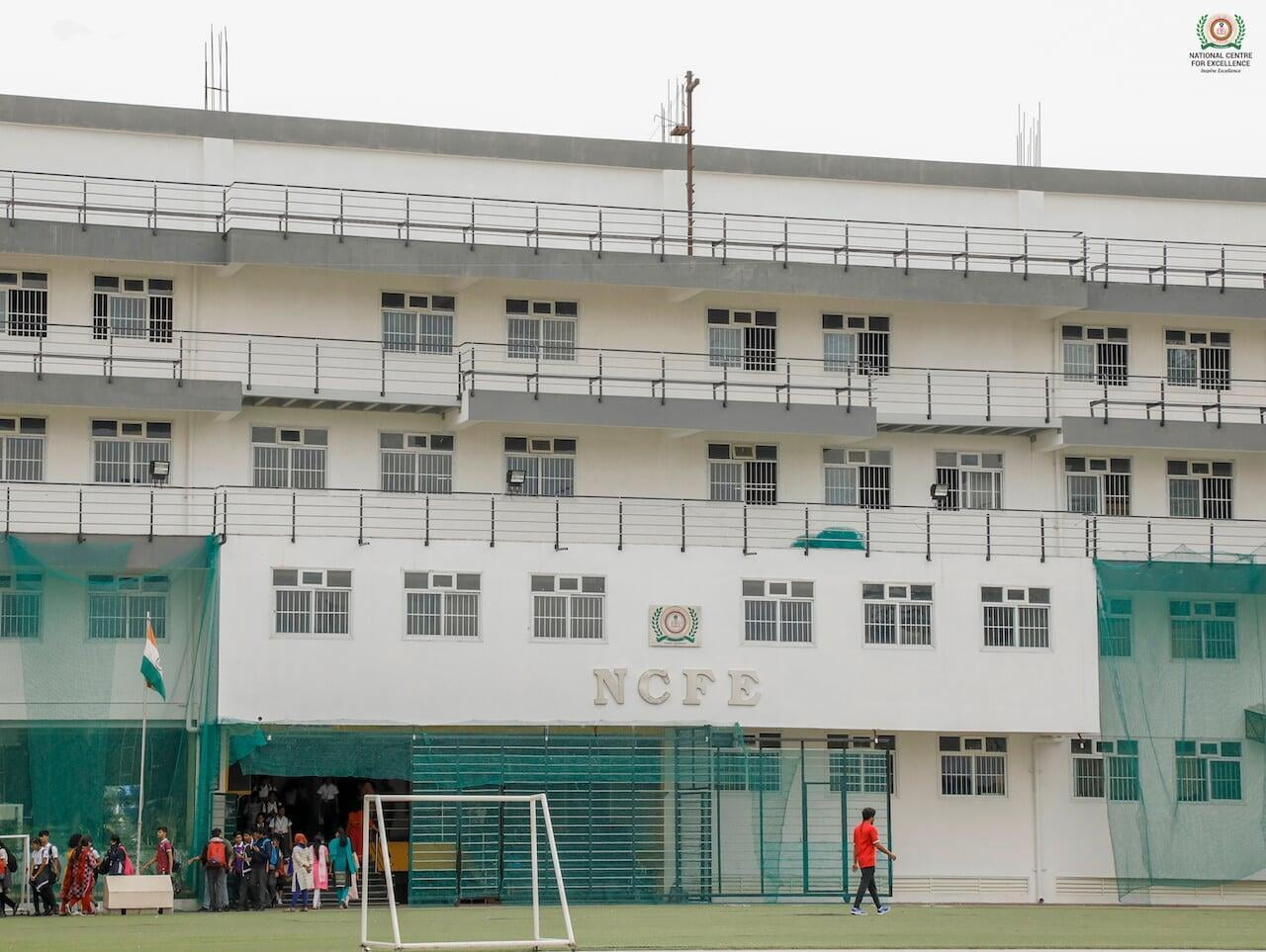 National Centre for Excellence, C. V. Raman Nagar has now completed sixteen glorious years of empowering the youth of tomorrow and imbibing the principles of self reliance and successful enterprising skills amongst them. We understand the needs of the contemporary world and the importance of keeping up with the rapidly changing structures. Hence, our mission is to make your child ready for life by providing a judicious combination of academic excellence, character building and personality development. Our approach towards education is child centric where learning is kept theme -based, and equal importance is given to Sciences, Social Sciences and Arts.

Our schools' aesthetic design of learning spaces has a Our underlying objective at NCFE is to create a enriching environment and provide our students with a positive experience influenced by movement and natural sunlight. Our classrooms are spacious, surrounded by greenery and quaint natural elements. From the corridors and school grounds to the
classroom, our school has coupled design and colour to engage students and increase cognition. With the advent of Blended Learning, our classrooms have been re-designed to leverage technology and compliment traditional teaching methods. This new approach of instruction provides the students with more flexibility to customize their learning experience.
Teaching at National Centre for Excellence
Our team of teachers at VKGI are encouraged to use a combination of practical and application based instruction. The course structure and teaching method is designed
at par with global standards of education and at the same time evolving with changing trends. VKGI caters to students from Pre primary to 12th grade.
Our curriculum entails both the traditional board subjects and a language-driven structure involving Kannada, Sanskrit, French and Hindi. With an underlying importance on academic excellence, pedagogy at VKGI is focused on engagement that leads to curiosity. Our lessons are a combination of key objectives + learning activities and global application of concepts.
We regularly assess our students through a medium of graded and non graded assessments that provides students with an opportunity to recall and understand course material
Uniqueness of CV Raman Nagar Branch
Qualified Teaching Fraternity
Interactive Teaching Environment
Initiatives at CV Raman Nagar Branch
​Blitz cup is a Interschool Football Tournament started in 2019-20 where students from various school were part of this initiative.
ATL is an approach of the Central government of India to create an environment of scientific temperament, innovation and creativity amongst Indian students

Initiatives planned for this year which is students centric created by the students.
Initiative by Master Aditya Vorugandi of grade10 installed smart toilet project in one of basement toilet.
Which Curriculum do you follow?
We at National Centre For Excellence is affiliated to CBSE board

What is the student to teacher ratio?
At NCFE we have a student to teacher ratio of 30:2

Which is the entry level for admissions ?
The entry level at National Centre for Excellence is at the age of 2.7 to 3 years (calender year)